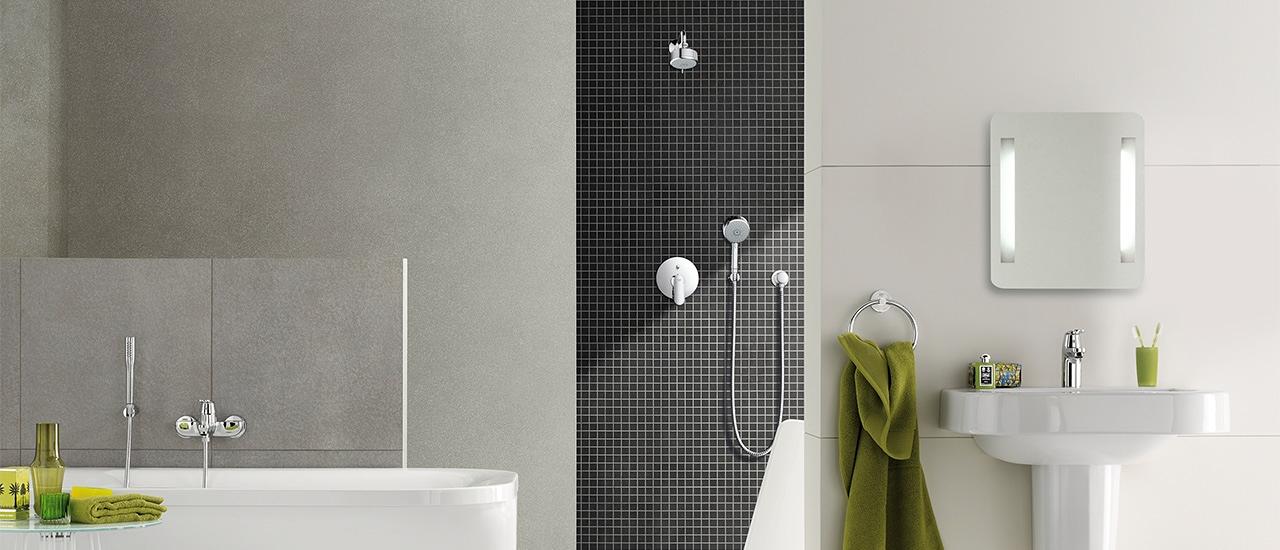 Eurosmart Cosmopolitan
The modern favorite.
Reflecting the core values of Minimalism, Eurosmart Cosmopolitan is the modern favorite in the bathroom. Finished in sparkling GROHE StarLight chrome, the conical transition from the tap body to the lever handle conveys a refined form without sacrificing solidity.
Find Your Showroom
Experiencing
An extensive line up of products brings architectural design preferences to a wider audience and includes four styles of basin taps to complement the latest bathroom ceramics. For improved user comfort, the lozenge-shaped lever handle is pitched at an angle of seven degrees and benefits from GROHE SilkMove – our superior cartridge technology, which delivers lifelong smooth handling across the collection.
GROHE BestMatch
Find your perfect combination with GROHE BestMatch™
Welcome to GROHE BestMatch! In a few clicks, you will find your perfect combination of washbasin and faucet. Over 3000 combinations have been tested in the GROHE Lab so you can be confindent to find your Best Match resulting in optimal water delivery, highest comfort and best design match.