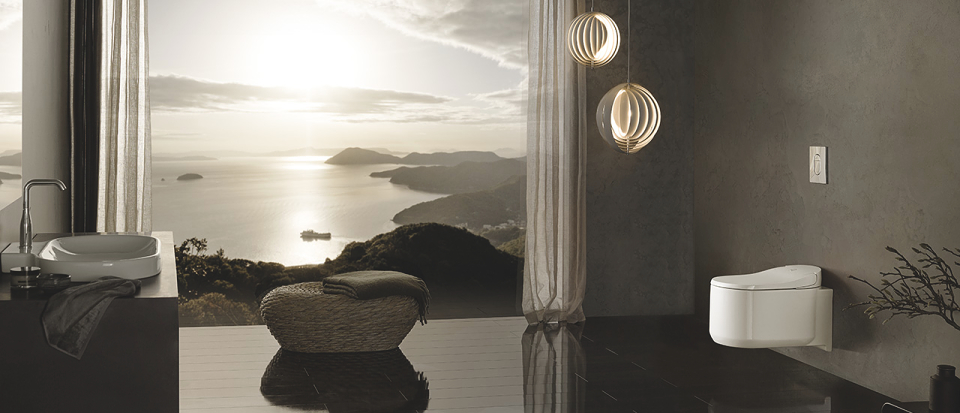 Our sanitary installation frames, concealed cisterns, flush valves and flush actuation plates facilitate the creation of luxurious bathroom schemes featuring the latest wall-hung sanitaryware. Featuring GROHE EcoJoy™ technology, our cisterns and flush plates facilitate effortless water saving.
GROHE FLUSH PLATE THE ESSENTIAL ELEMENT FOR YOUR COMPLETE BATHROOM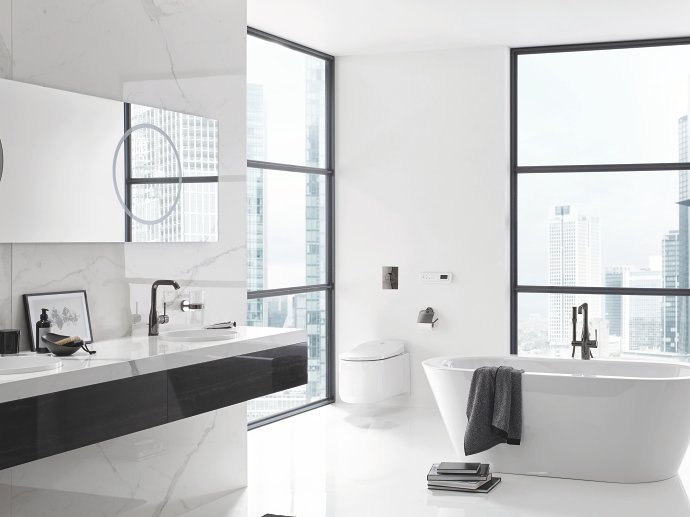 FLUSH PLATES NOW EVEN SMALLER
Inviting minimalist design meets innovative new technology! The smaller size (130 x 172 mm) is new to the range and ensures you have a choice that is right for your design. It's eco-friendly, too. The dual flush system allows you to select a flush volume of either 3 or 6 litres (or 3 and 4.5 litres in some ceramic bodies).
The GROHE EcoJoy flush technology also reduces your water consumption by up to 50%! Installation and maintenance is simple and tool-free. The new GROHE flush plates – a bathroom upgrade that balances sleek modern style with performance you can trust.
Shower toilet