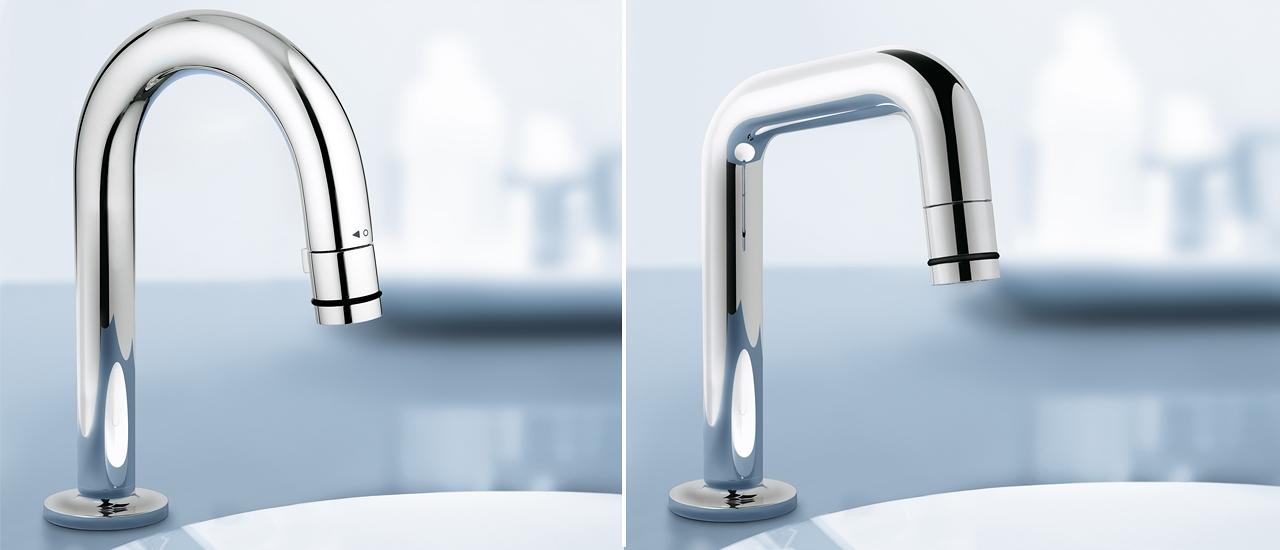 Universal
Pillar Taps
Reduced to the essentials, the Universal Pillar Tap is the stylish and economical solution for guest bathrooms with a single-source supply of cold or pre-heated water. Its slender, understated design and universal appeal complements all Cosmopolitan and Contemporary faucet lines, while the customary faucet lever or handle is replaced with a simple twist of the end of the spout. Finished in GROHE StarLight chrome, the collection offers a choice of four designs to meet the requirements of your installation. Choose from deck-mounted with either a C-shaped or 7º spout, or wall-mounted with a choice of 105 mm or 185 mm spout projection – to accommodate a range of basin styles.
Find Your Showroom
GROHE BestMatch
Find your perfect combination of faucet and washbasin
Welcome to GROHE BestMatch! In a few clicks, you will find your perfect combination of washbasin and faucet. Over 3000 combinations have been tested in the GROHE Lab so you can be confindent to find your Best Match resulting in optimal water delivery, highest comfort and best design match.