Veris
Blending sobriety with emotion.
Rooted in the philosophy of Sensual Minimalism, Veris blends sobriety with emotion. Sinuous curves meet soft edges to create a timeless and striking form. Resonating the same DNA as our award-winning GROHE Ondus collections, Veris extends this unique aesthetic philosophy to a wider audience.
Find Your Showroom
Experiencing
The GROHE design DNA brings harmony to GROHE SPA collections and GROHE Veris is a shining example. Lozenge-shaped handles bring a soft architectural appeal to the fittings, rings around the bases of spouts and handles highlight an area of purpose, while faucet spouts are pitched at a comfortable angle of 7°.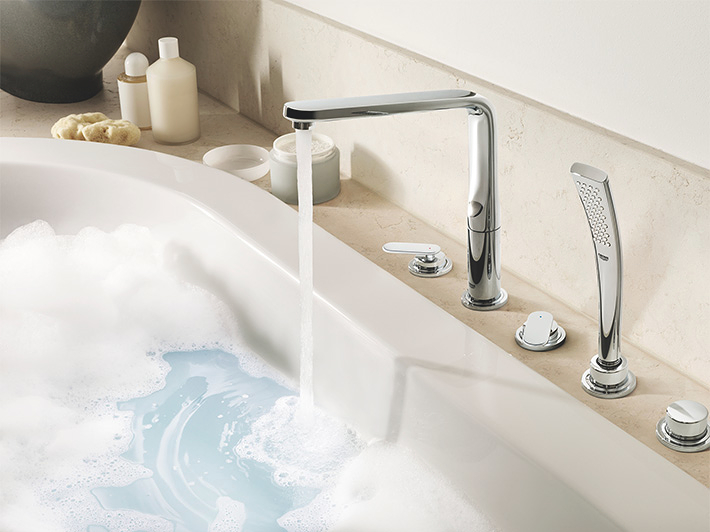 So many ways to fill a bath...
Three, four and five-hole bath combinations offer a discreet solution and include the added convenience of a retractable hand shower – perfect for washing off a face treatment, cleansing your hair or even rinsing the tub.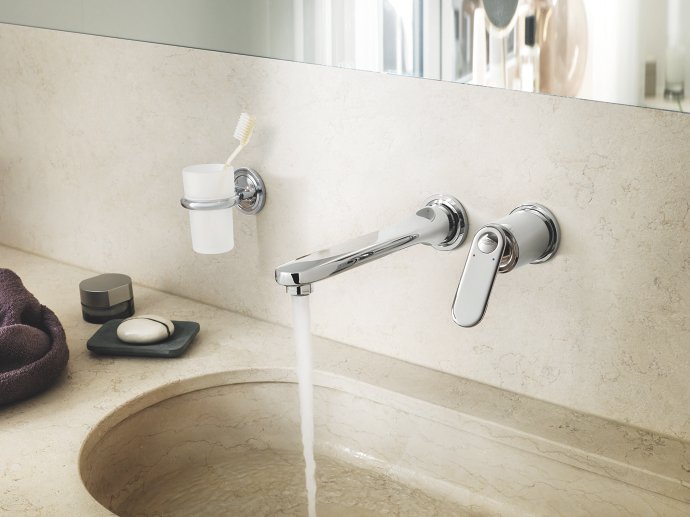 Find the right faucet for your basin
The GROHE Veris two-hole wall-mounted basin mixer is available with a choice of spout lengths: 170 mm and 220 mm.
Veris Thermostats
Veris thermostatic mixers ensure the temperature you select remains constant for the duration of your shower. No shocks, no surprises, just a constant stream of perfectly mixed water at the temperature of your choosing.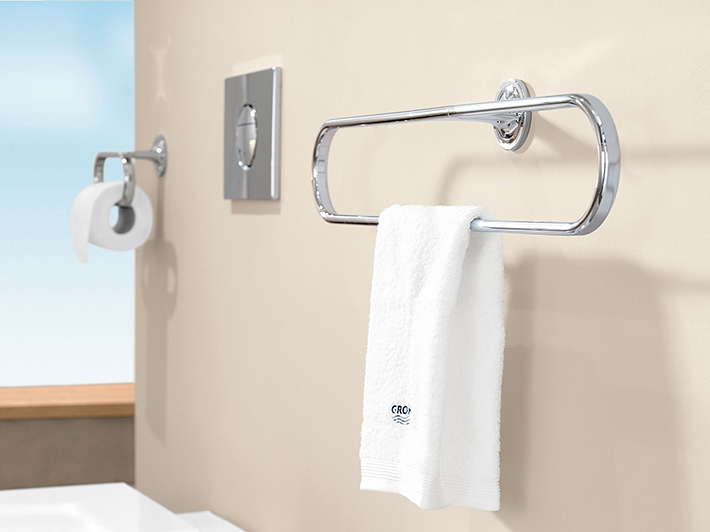 Veris Accessories
Created following the same principles as our GROHE Ondus® and Veris collections, this visually enticing range of accessories embraces the lozenge shape and includes all the essential elements required to create an architectural-style bathing space.
GROHE BestMatch
Find your perfect combination of faucet and washbasin
Welcome to GROHE BestMatch! In a few clicks, you will find your perfect combination of washbasin and faucet. Over 3000 combinations have been tested in the GROHE Lab so you can be confindent to find your Best Match resulting in optimal water delivery, highest comfort and best design match.