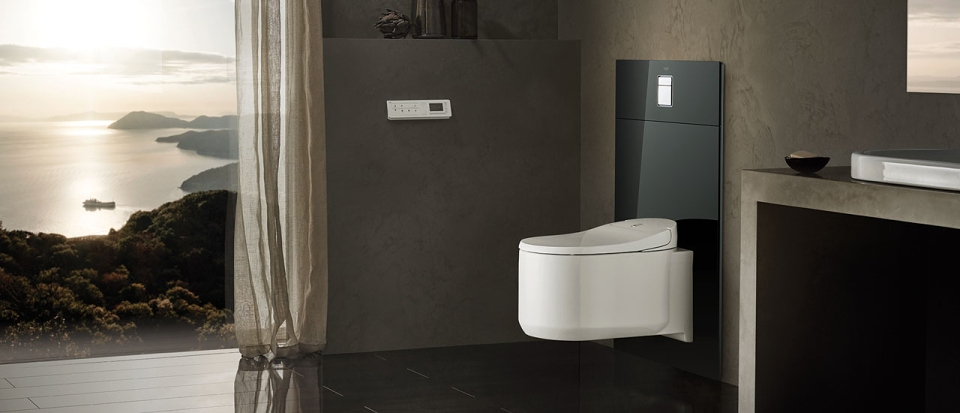 GLASS COVER SKATE COSMOPOLITAN
Glass Cover
The new GROHE Glass Cover combines noble materials with high functionality. The cosmopolitan design creates a modern clean look in every bathroom. An evenly built-in actuation provides an ultra slim design.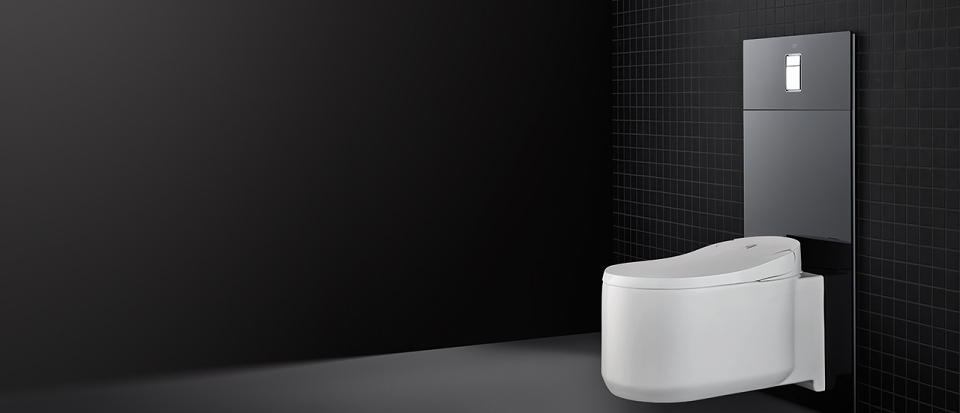 GLASS COVER SKATE COSMOPOLITAN
Simple, quick installation of shower toilet Sensia Arena
Fit your shower toilet Sensia Arena to a new bathroom or within your existing scheme – it's all been designed to be so easy with GROHE's Glass Cover you can pick from a velvet black or moon white safety glass module that conceals the water supply and can be installed over existing tiles.
For new schemes the GROHE Rapid SL frame in combination with the Glass Gover is designed for swift installation behind the wall, neatly concealing everything you need to run your shower toilet.
WC