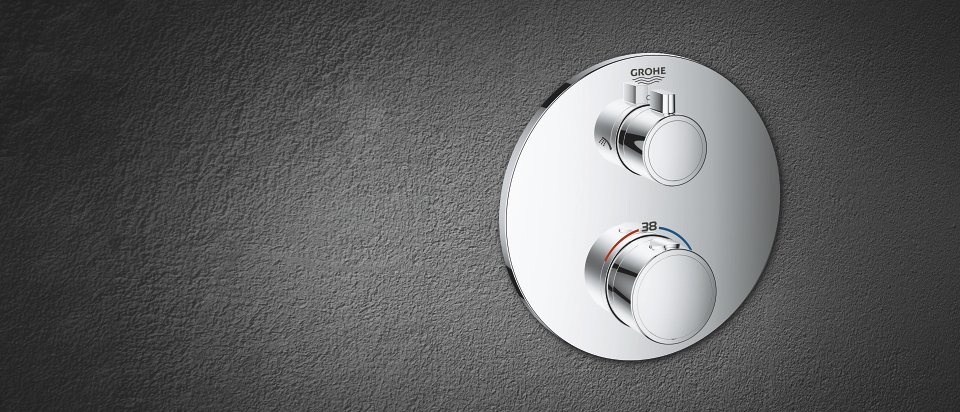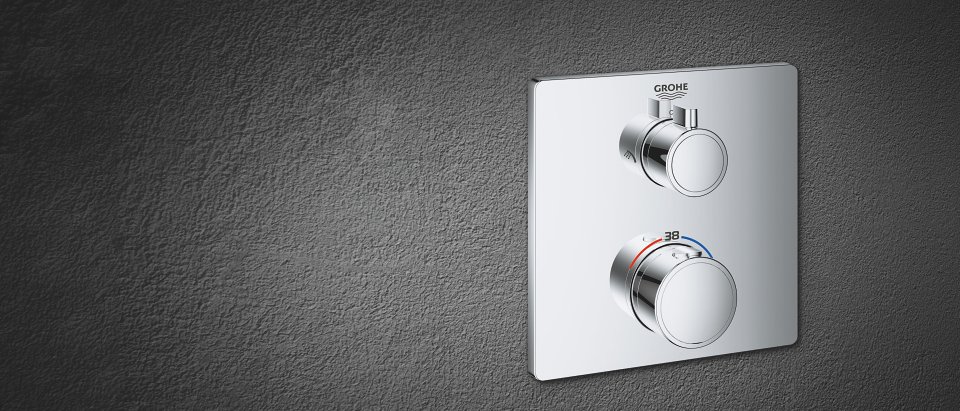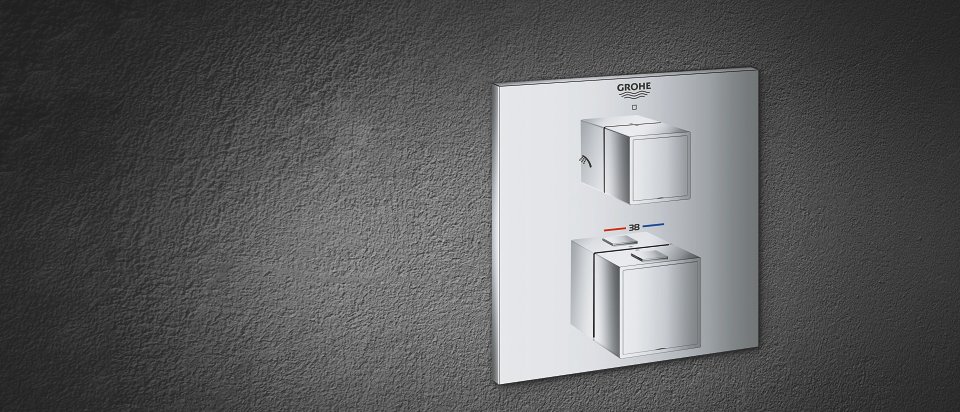 OUR TWO-HANDLE THERMOSTATS: YOU'LL WARM TO THEM IMMEDIATELY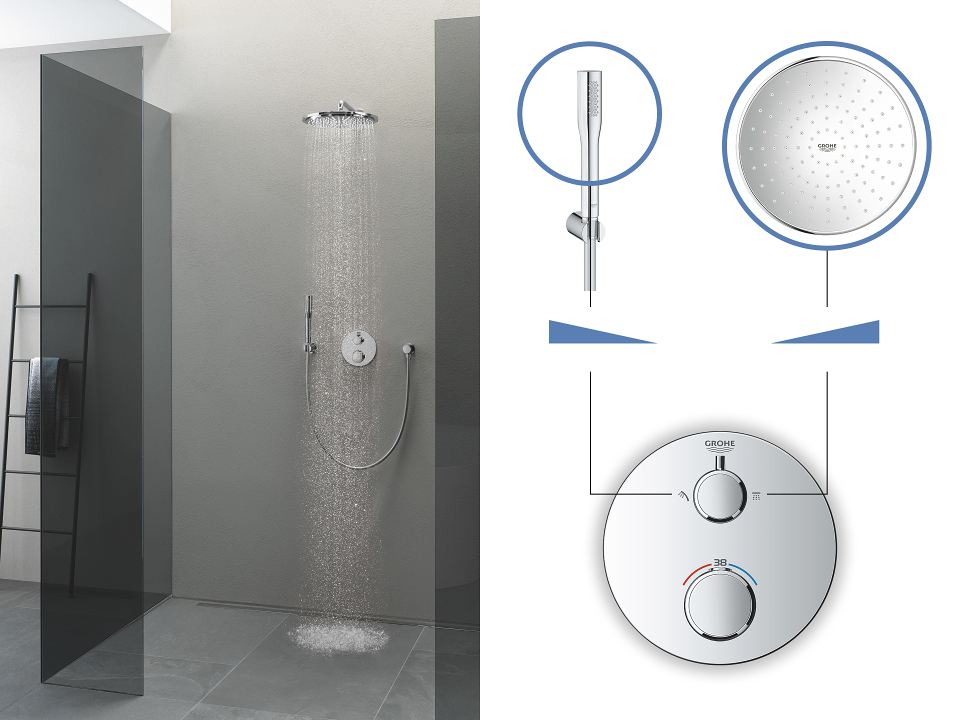 SWITCHING SPRAYS? <br>YOU CAN DO IT WITH YOUR EYES SHUT
Our new thermostats with conventional operation are anything but conventional themselves. We designed them to be as user-friendly and intuitive as possible.
Turn on the hand shower by rotating the upper control button slightly to the left. To increase the water flow and obtain a more powerful spray, simply keep turning the button further to the left. And to switch over to the head shower head, turn the control button towards the right. Continue turning to the right to turn up the volume. Also available as 1-function model to operate a single shower or 2-function model for shower and bath fill operation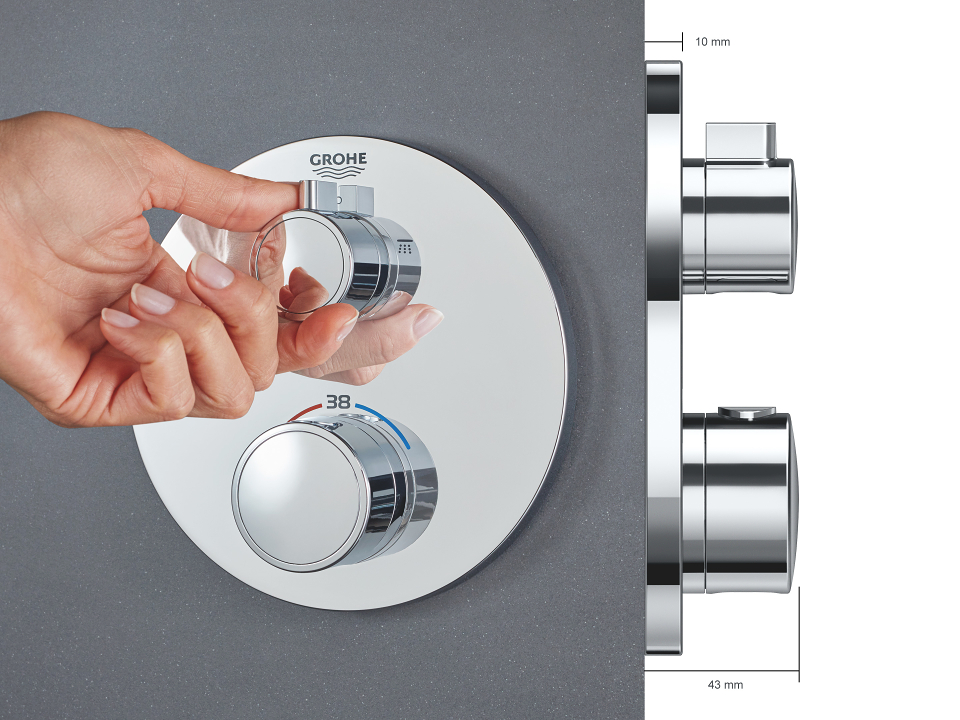 SLEEK SPACE-SAVER
Designed and engineered for more comfort, convenience and space, our new two-handle thermostats look deceptively simple. The exceedingly narrow plates, with a width of just 10 mm, and the slim design of the controls ensure that the overall outreach is a mere 43 mm. All our two-handle thermostats offer this combination of good looks and extra space.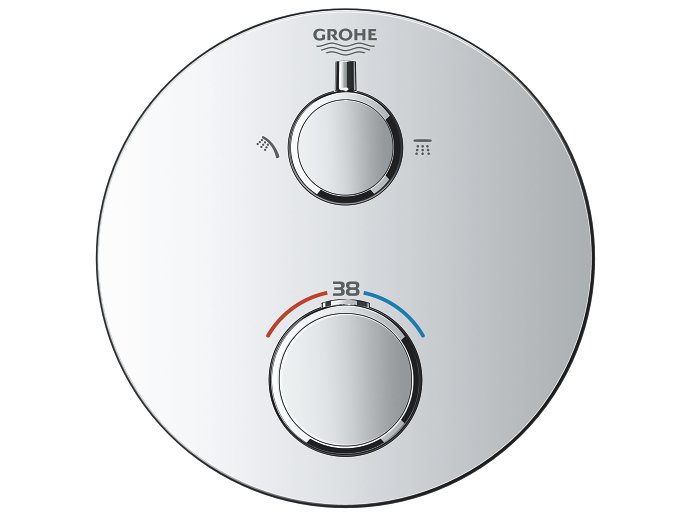 NEW TWO-HANDLE THERMOSTATS FEATURES AT A GLANCE
Slim design, overall outreach only 43 mm, independant from installation depth + all plates only 10 mm high
All trims subsequently adjustable by up to 6°
Retrofit back-flow protection combination for bath fill and overflow unit
Small plates,all trims only 158 mm square or in diameter (Illustration in original size)
QuickFix System for force-fit fixation and hidden fixation and sealing
38 °C SafeStop Button
Optional 43 °C temperature limiter included
All plates are metal made
Thermostat with GROHE TurboStat technology ensuring constant shower temperature for comfort and safety
Find the right GROHE SmartControl Shower that will fit your needs.
Find out more about GROHE Rapido SmartBox System