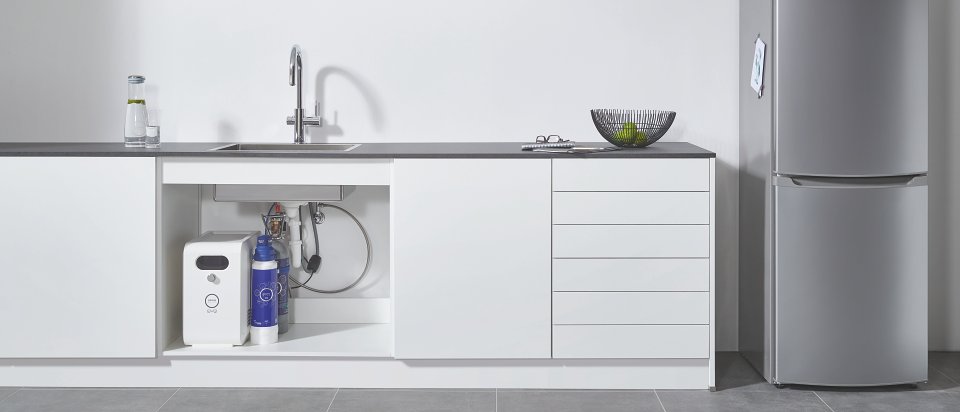 Installation and Maintenance
EASY TO INSTALL
Getting up and running has been designed to be simple. Watch the video for step-by-step instructions on every aspect of fitting your GROHE Blue Professional water system.
Watch the video also to learn more about the cleaning procedure.
REQUIREMENTS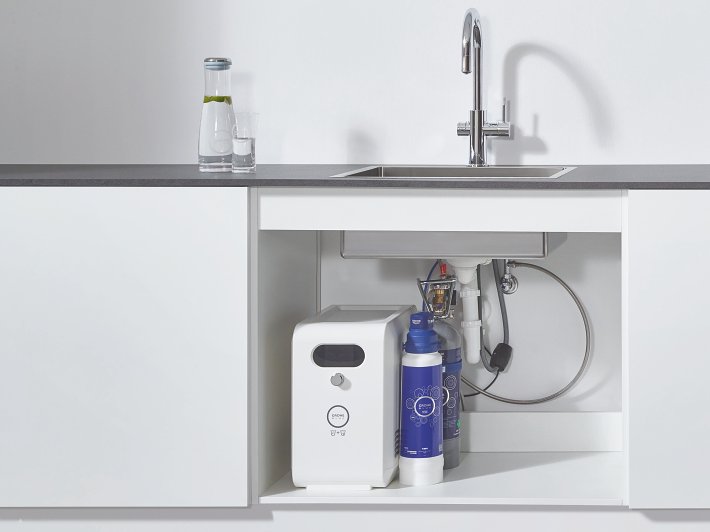 Free space of 50 x 40 x 50 cm (D x W x H)
230V power supply
Cold mains water supply
Ventilation cut-out in bottom of cabinet (template included)
EASY TO MAINTAIN
Change the filter
When the time comes to replace the filter, the display on the tap will alert you with an orange, blinking light.
Watch the video for the simple guide.
Change the CO2 bottle
A white, blinking light alerts you when it's time to replace the CO2 bottle.
Watch the video to see just how simple it is.
ORDER NEW FILTERS
1:1 REPLACEMENET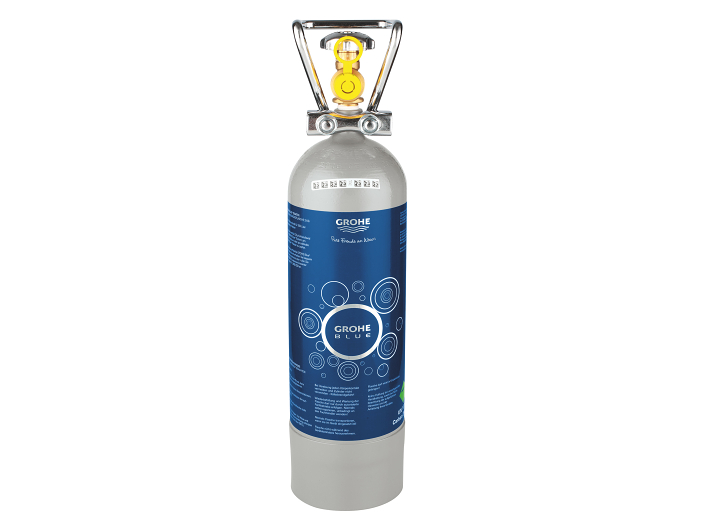 Step 1
The first time you buy a CO2 Bottle you need the Starterset 2Kg CO2 (or 425 gr) Bottle Up to 350L Sparkling Water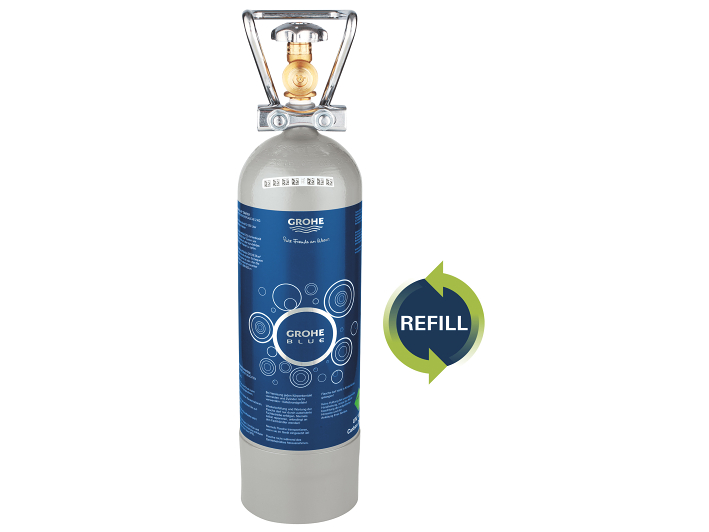 Step 2
For every further refill you need the Refillset 2Kg CO2 (or 425 gr) Bottle Up to 350L Sparkling Water
frequently asked questions
Installation
Maintenance
Stock management
Control desk
Product issues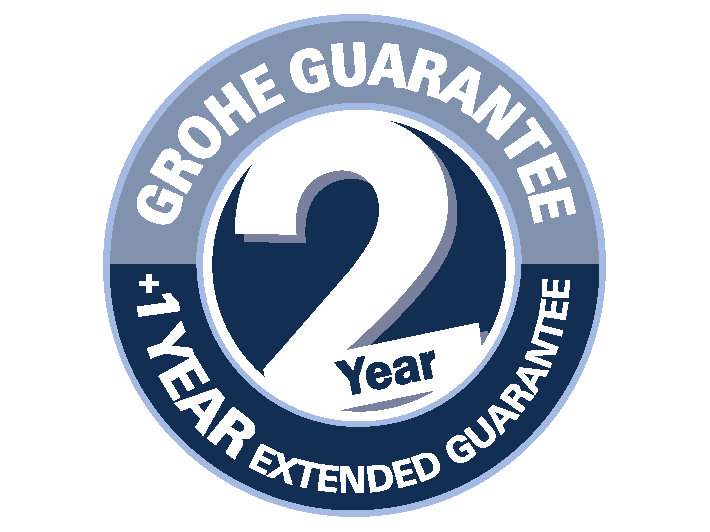 Already bought GROHE BLUE Professional?
Register your GROHE water system now and get an extra years guarantee! Just click the link below, select your product and enter date of purchase and installation. It's that easy!
Register now!