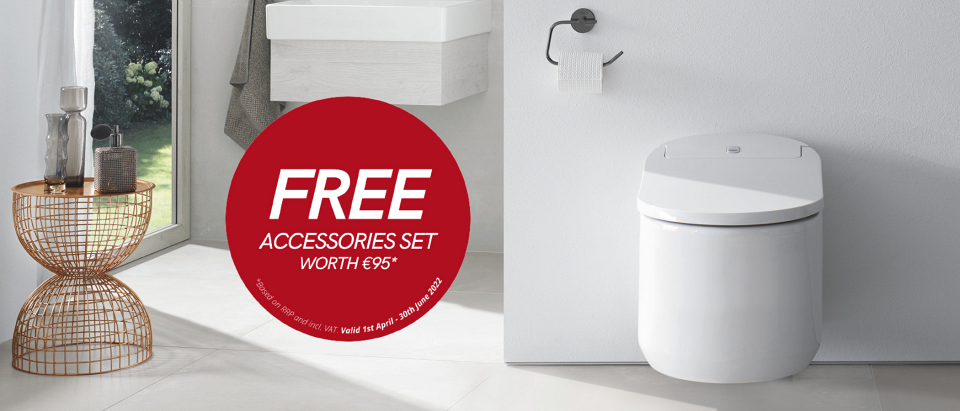 GET A FREE ACCESSORIES SET WITH EVERY GROHE SENSIA ARENA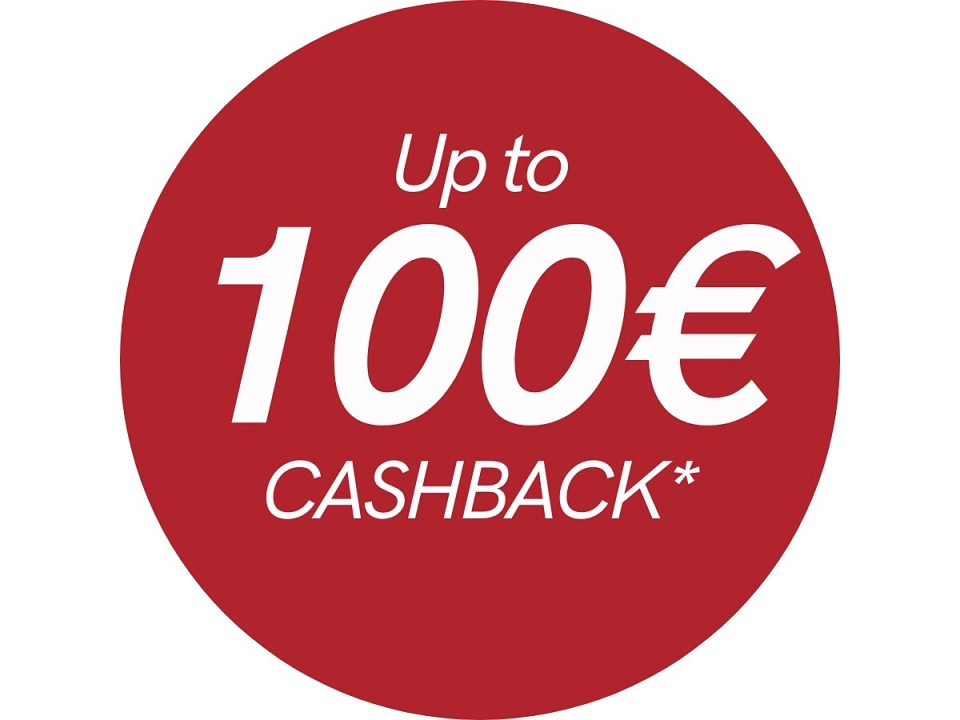 We are now offering a FREE Accessories Set - all you have to do is purchase a GROHE Sensia Arena and complete the claim form on our website. Proof of purchase is required. You will then receive your free gift.
Offer on purchases made from 1st April 2022 until the 30th June 2022. All claims must be made by 31st July 2021.
ENJOY THE SHOWER TOILET THAT CLEANS YOU WITH PURE, WARM WATER
Discover the feeling of lightness and wellbeing that a personalised cleaning routine can bring you - the Grohe Sensia Arena impresses with various innovative functions. See how it can make a difference to your day.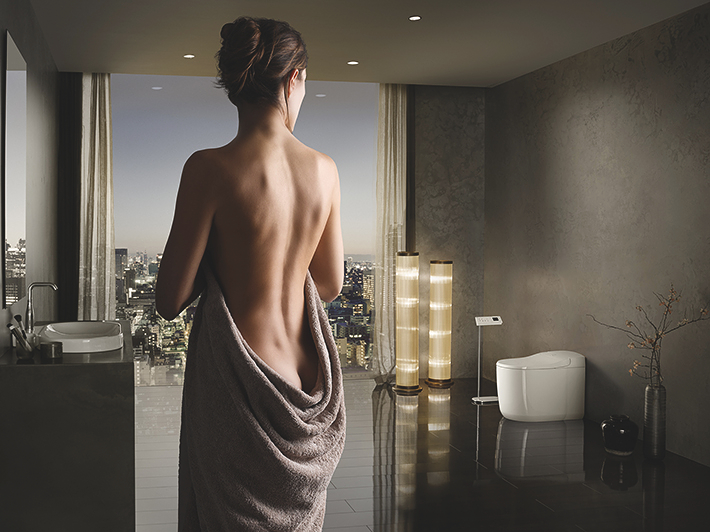 REVIVING SKIN CARE
A gentle cleansing solution with unlimited warm water and adjustable sprays leaving you with a special feeling of comfort and wellbeing.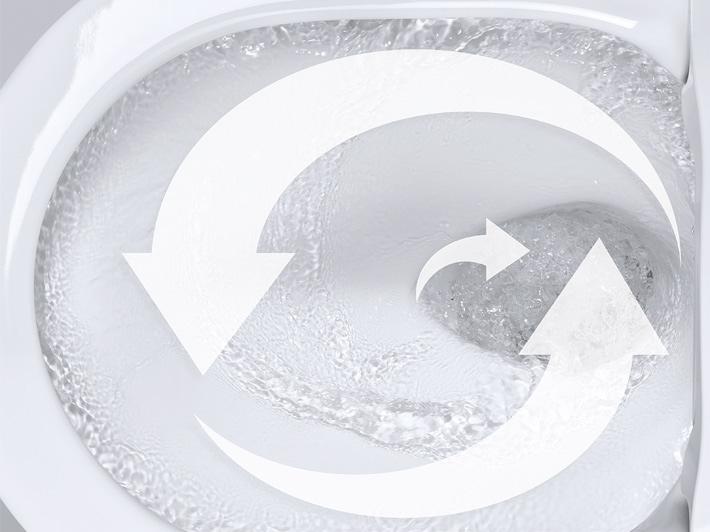 EFFECTIVE FLUSH
The GROHE Sensia Arena incorporates the Triple Vortex system -the flush swirls over the complete ceramic surface cleansing it thoroughly leaving no residue behind.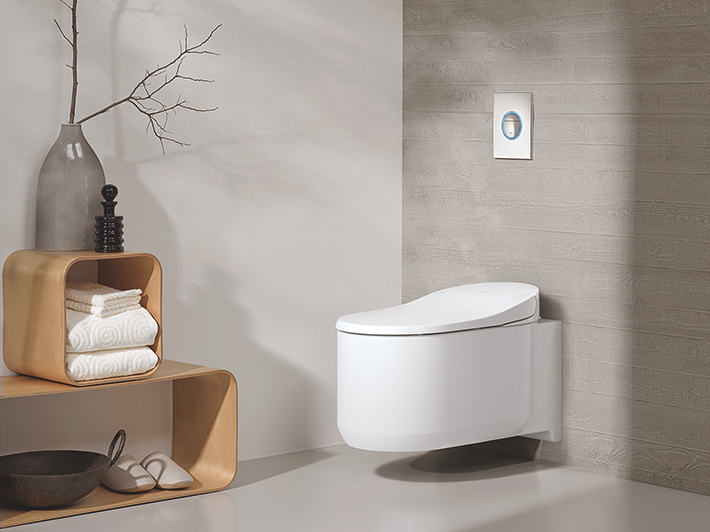 SEAMLESS DESIGN
Its elegant design blends in with any bathroom scheme - with the GROHE Sensia Arena you can experience a new standard of personal hygiene.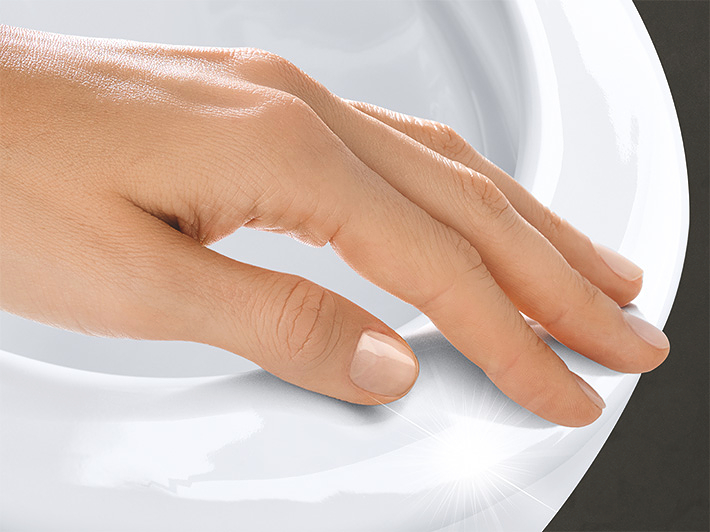 ULTIMATE HYGIENE
With the advanced Aquaceramic technology, germ-resistant HyperClean coating and self-cleaning spray arms - it revolutionizes the daily bathroom routine.
Eligible Products
| Name | SKU |
| --- | --- |
| Sensia Arena | 39354SH1 |
| Free Accessories Set | 40823001 |